Universal SEO Plugin
An SEO Plugin That Works With Any Website Technology Stack Or Backend. Easily Edit SEO Settings For Any Page In The Browser
Get Your Free 14 Day Trial
*No Credit Card Required. Get Started Straight Away.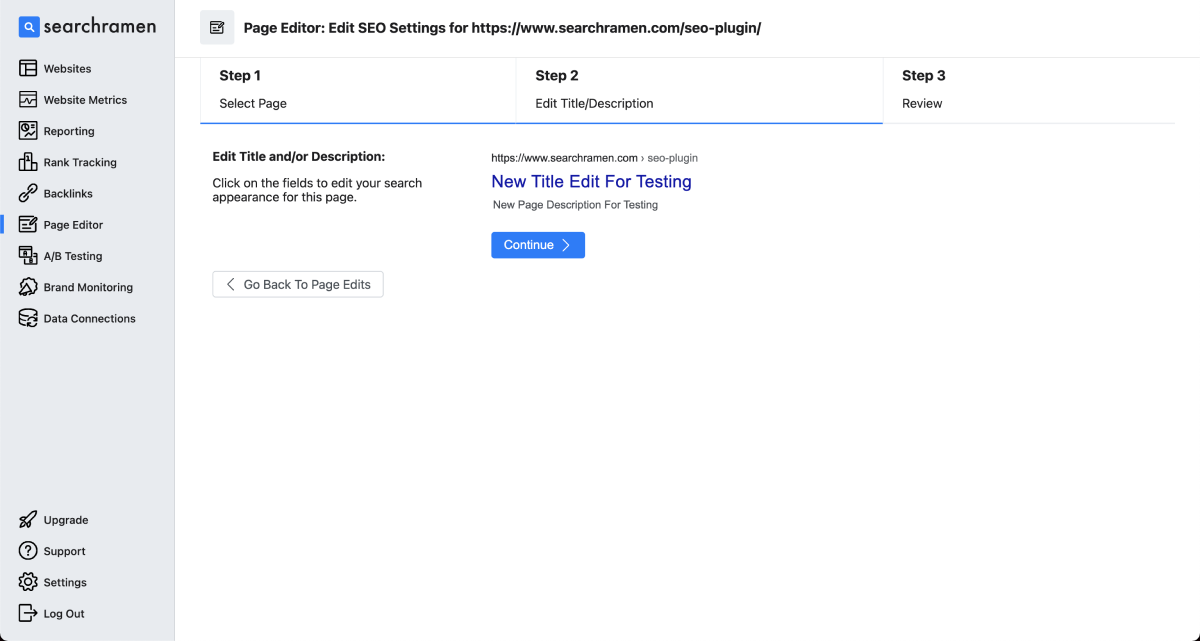 Join the internet's largest websites using Searchramen universal plugin features


Edit your search appearance on any website
With our Universal SEO Plugin, you can edit your search appearance (title and meta description) for any website in the world without worrying about the technology stack. We use a one line javascript install to support editing any page on any website backend (wordpress, shopify, wix, squarespace, next, hugo, nuxt, eleventy, gatsby, jekyll etc.).
How it works
Install our javascript tag on your website
Log in to Searchramen
Add page edit
Review and save page edit
Wait 24 to 48 hours for Google to pick up the change
Enjoy better click through rate and ranking position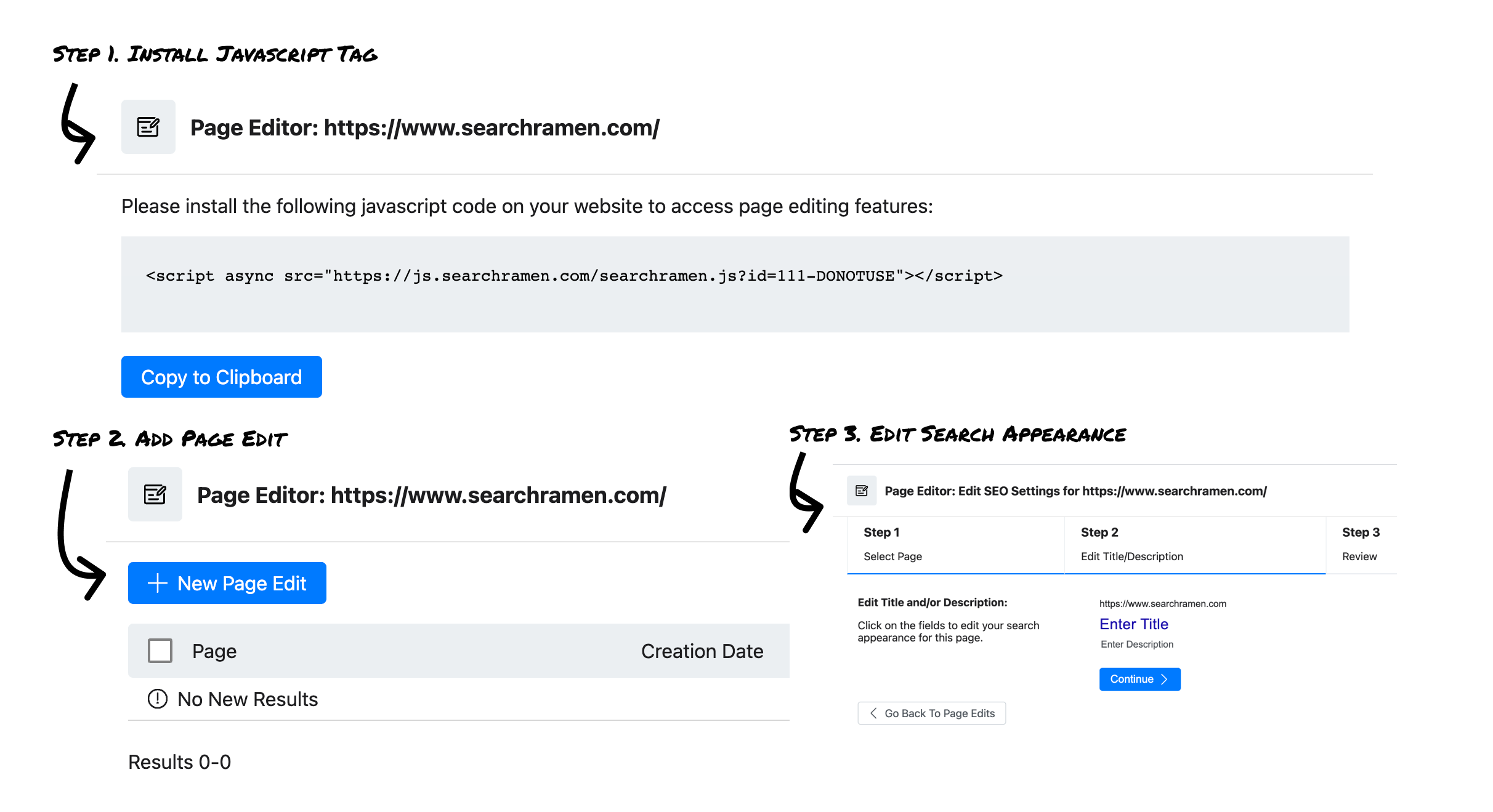 Frequently Asked Questions
Will your plugin effect load speed of the website?
Searchramen uses an async script tag and an international CDN with sub millisecond response so our plugin doesn't effect the loading of assets on your website.
Does your SEO plugin work on any backend?
Yes. Our plugin is pure html so any backend technology supports our one line install. Simply paste the one line tag into the "head" section of your website code.
Do you need to be a developer to install your SEO plugin?
No. If you have ever installed google analytics on a website or another js script tag you will easily be able to install Searchramen.