Brand Monitoring
Track Impressions And Clicks Of Your Brand Over Time Using Searchramen Brand Monitoring.
Get Your Free 14 Day Trial
*No Credit Card Required. Get Started Straight Away.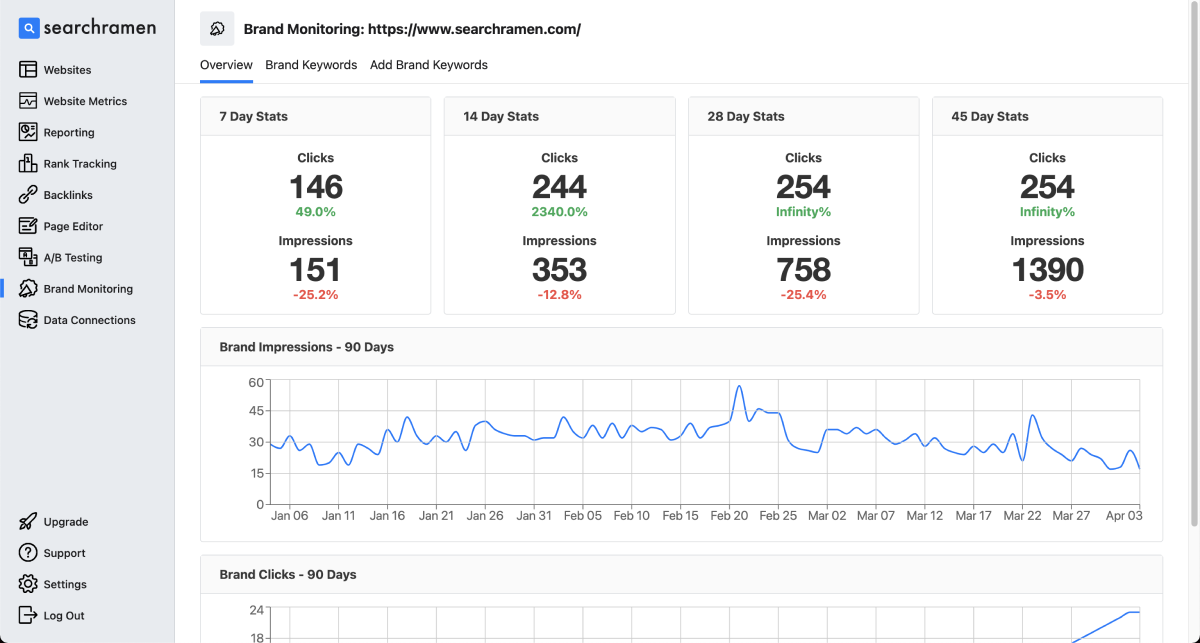 Join the internet's largest websites using Searchramen for Brand Monitoring


Track your brand impressions using Google search.
With Brand Monitoring, track your companies brand over time by monitoring the number of times people search for your brand and associated brand keywords.
Brand Comparison Periods
7 day
14 days
28 days
45 days
Brand Monitoring Stats
Brand Impressions
Brand Clicks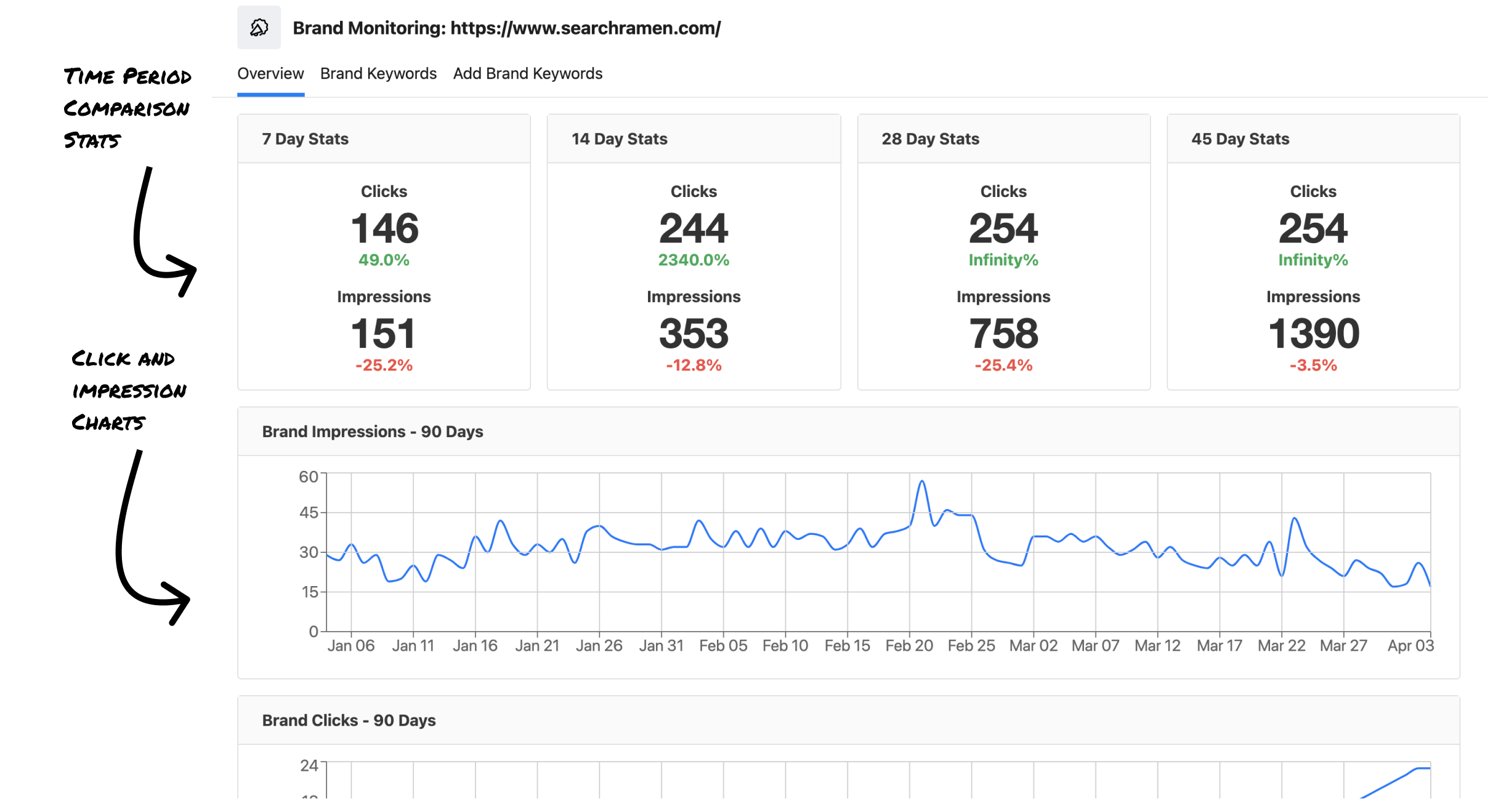 Frequently Asked Questions
What are brand keywords?
Brand keywords are search terms that represent your brand and generally include modifiers either infront of or behind your brandname for e.g "brandname", "brandname services", "new products brandname" etc.
How do I find brand keywords?
Easy. Searchramen has a search bar in both our rank tracking and brand monitoring that allows you to search your brand keywords easily. This will show you all your brand keywords that you can add to brand monitoring.
Why should I use organic search traffic to monitor my brand?
Organic search traffic is one of the best indicators of your brands popularity as it shows a direct enquiry into a product or service you may be offering. Sometimes it can be hard to monitor branding through social media or other channels as your demographics can be skewed and traffic data can be inaccurate. In our experience organic search doesn't suffer from these downsides and offers the most unbiased and genuine tracking of a brand.