SEO Metrics Tool
Track Rankings, Indexing Stats And SEO Analytics Data For Your Website With Ease
Get Your Free 14 Day Trial
*No Credit Card Required. Get Started Straight Away.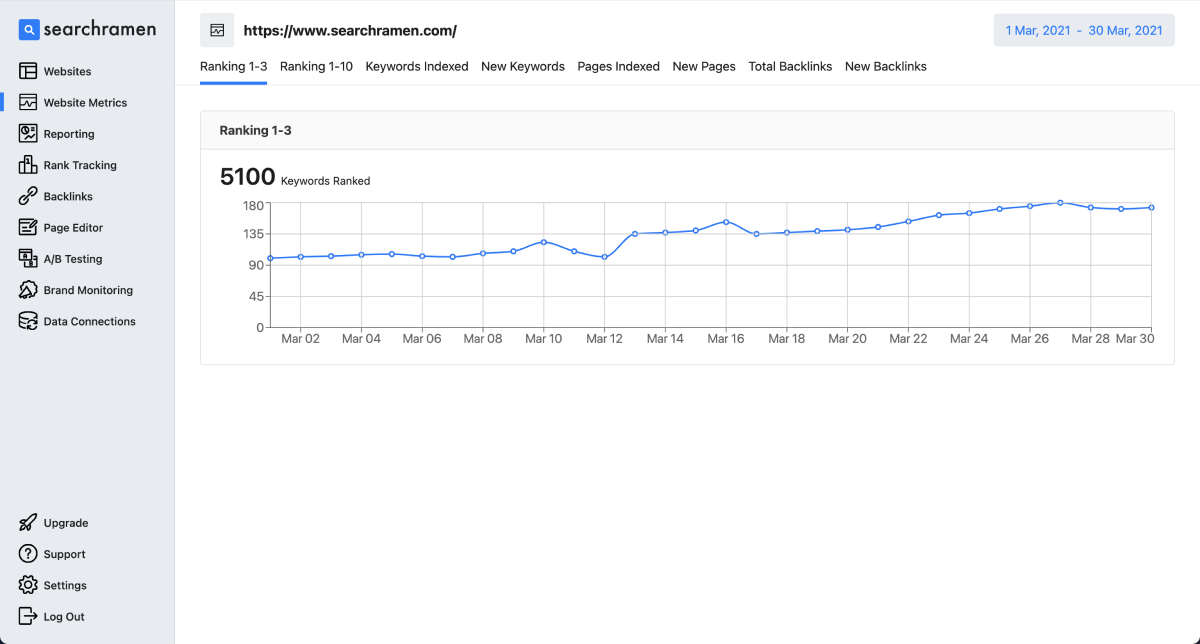 Join the internet's largest websites using Searchramen for SEO Metrics


Monitor and track your major SEO metrics
With Website Metrics, you can track your major SEO metrics and analytics data over any time frame. Gain full visibility of your organic search performance.
Metrics Tracked
Keyword Rankings Position 1 to 3
Keyword Rankings Position 1 to 10
Keyword Rankings Position 1 to 20
Keyword Rankings Position 1 to 100
Keywords Indexed
New Keywords
Pages Indexed
New Pages
Total Backlinks
New Backlinks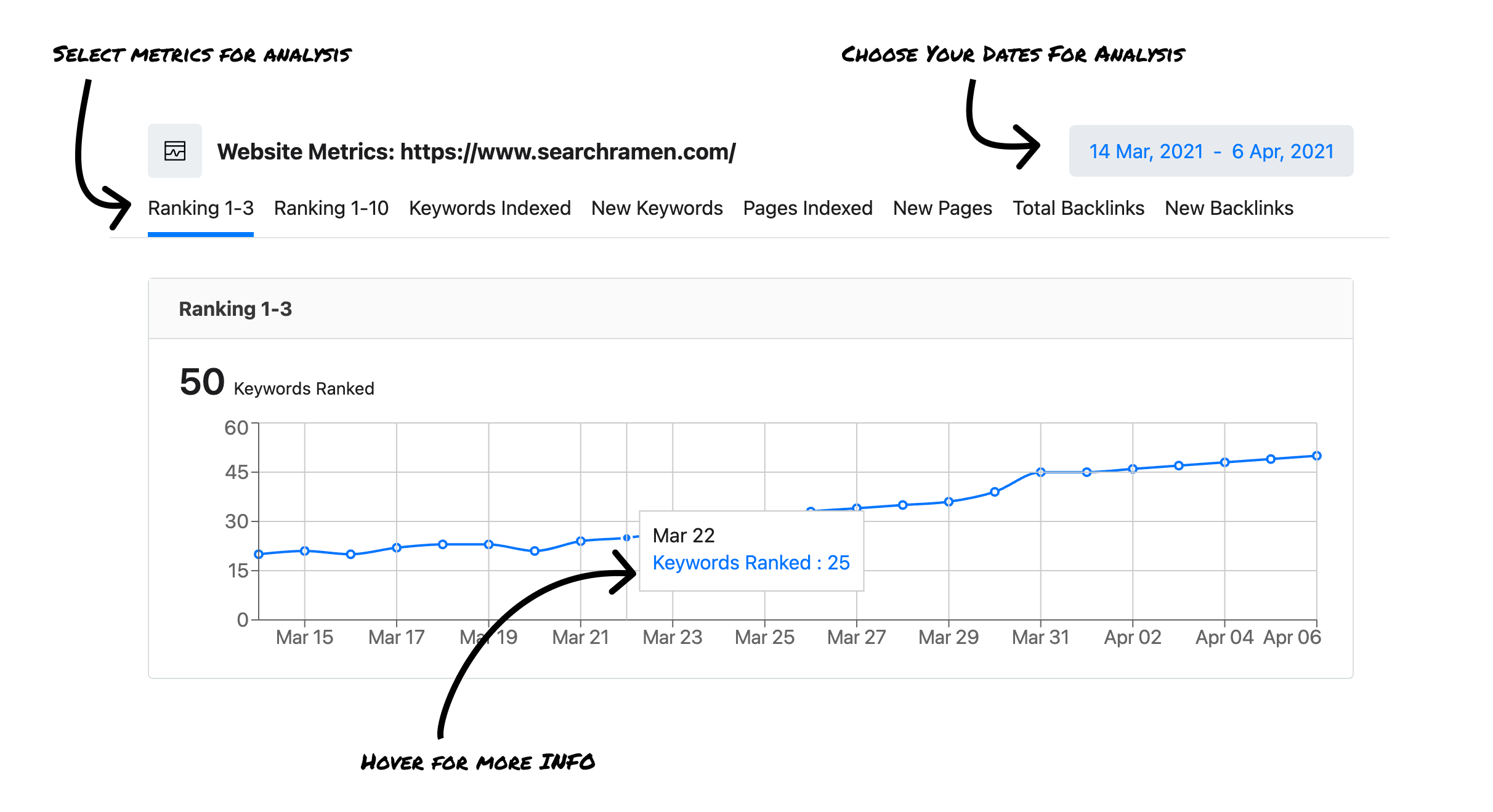 Frequently Asked Questions
What are SEO metrics?
SEO Metrics are valuable measuring variables for your website that help you monitor and track your SEO performance.
What are the most important SEO metrics?
The most important SEO metrics are Keyword Rankings 1-3, Keyword Rankings 1-10 (First Page Rankings), Page Clicks, Page Impressions, Keywords Indexed, New Keywords, Pages Indexed, New Pages, Total Backlinks and New Backlinks. As we discover more important metrics we'll gradually add them to Searchramen in our next release.
How do you measure these SEO metrics?
We download your Google Search Console data every 24 hours then clean, extract and process the data using our software to produce your website metrics data.
Can you track SEO KPI's?
Absolutely. Most of the metrics we help you track can be used as your teams KPI's.