SEO A/B Testing
Run SEO AB Tests On Any Website, Page Or Keyword. Run Time Based Tests And Record Changes In Clicks, Impressions, CTR and Position
Get Your Free 14 Day Trial
*No Credit Card Required. Get Started Straight Away.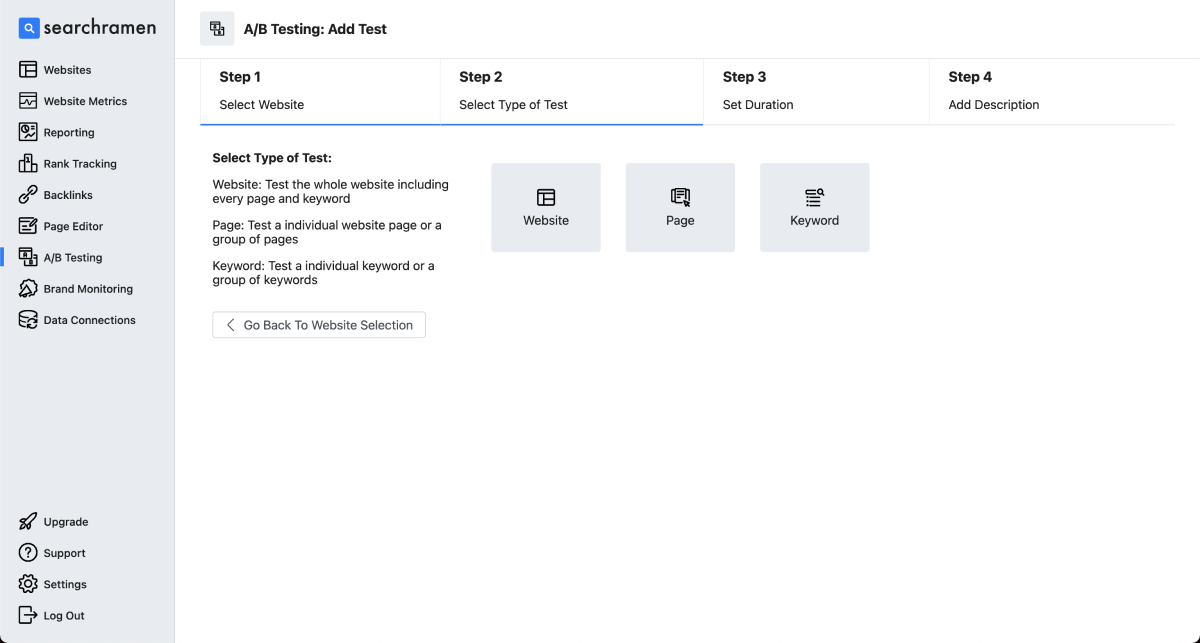 Join the internet's largest websites using Searchramen for AB Testing


Run SEO A/B tests on your website, pages or keywords.
With AB Testing, you can easily run ab tests for any time range between 2 weeks and 8 weeks. Searchramen lets you know all your critical SEO stats for before the test, after the start of the test and the winning result with % increases or decreases.
AB Test Type
AB Test Time Periods
2 Weeks
3 Weeks
4 Weeks
5 Weeks
6 Weeks
7 Weeks
8 Weeks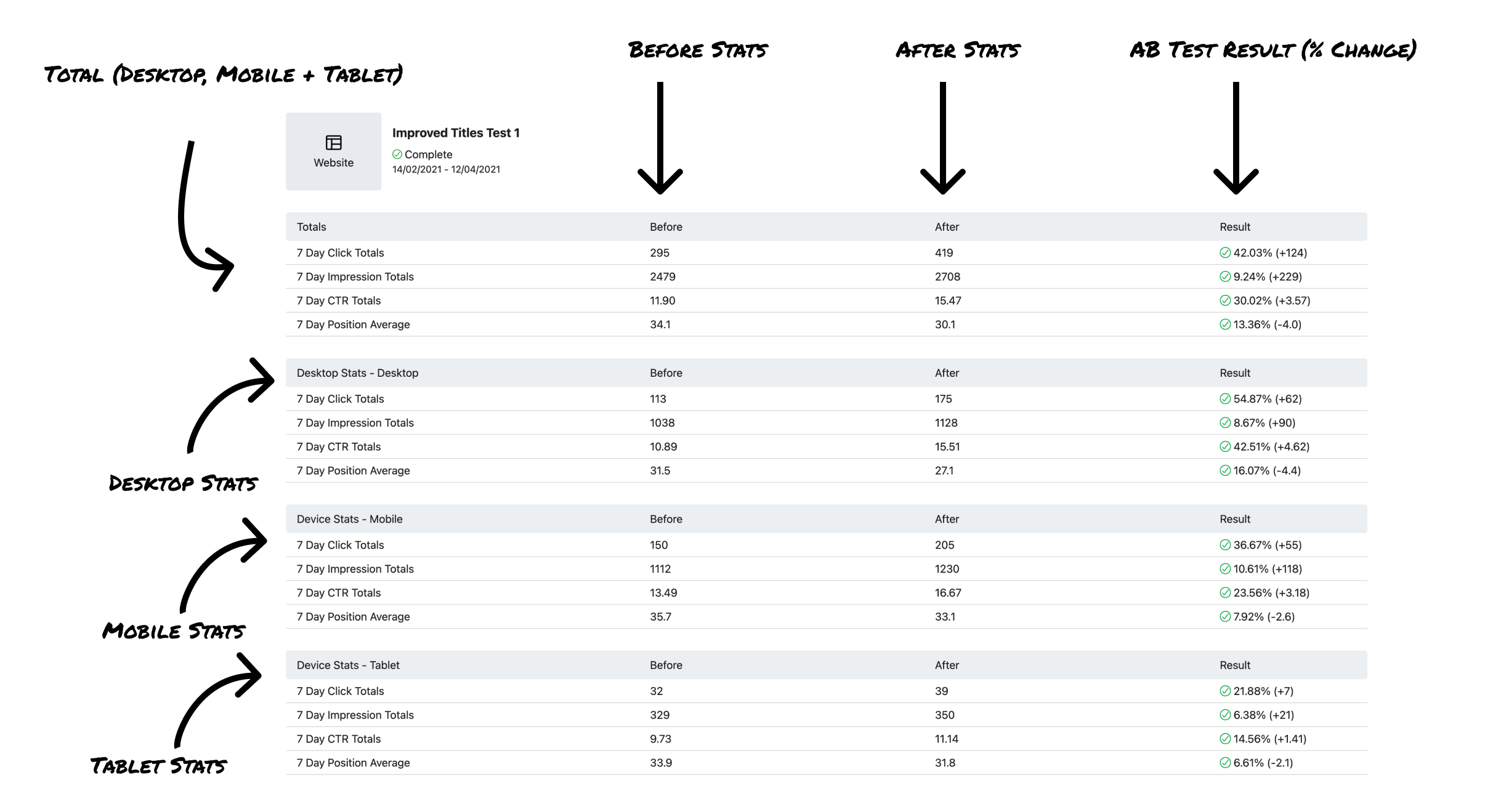 Frequently Asked Questions
What is SEO Testing?
SEO testing is using two different versions of a page, group of pages or website to see which performs better in Google Search Results. When testing it's important to know there are 4 crucial stats you want to record during your tests. These are clicks, impressions, ctr and average position. Searchramen records these stats for you and automatically compares before and after metrics to help you pick a winner.
How do you perform an SEO AB test?
Easy. Select A/B testing inside Searchramen. Choose the type of test (website, page or keyword). Select a time period (we recommended 3 weeks or over for most tests unless you have a very high traffic website). That's it, we'll email you once the test is over so you can see the important metrics and identify a test winner.
Can I make search appearance changes inside A/B Testing?
Not right now, but we are working on it. You'll need to use the page editor seperately to change the title and/or description then setup the a/b test afterwards.