Backlink Tracker
A Backlink Tracker That Sorts Your Website Backlinks By Traffic Generated. Features Advanced Sorting By Top, Improved, New and Declined.
Get Your Free 14 Day Trial
*No Credit Card Required. Get Started Straight Away.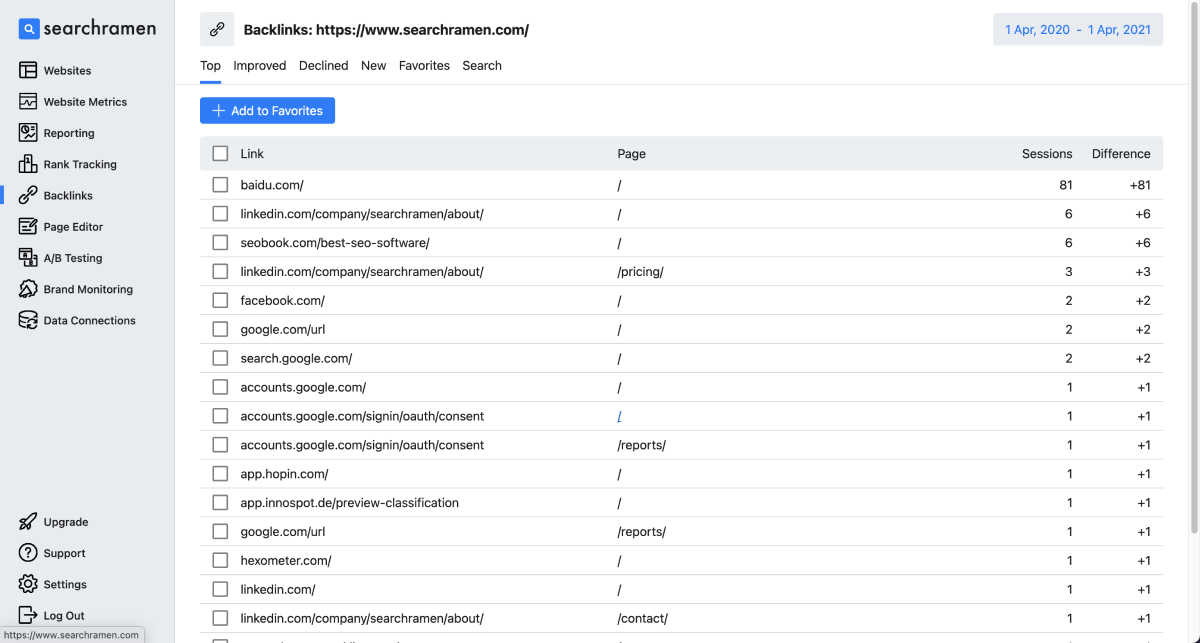 Join the internet's largest websites using Searchramen for Backlink Tracking


Monitor and track your website backlinks
With Backlink Tracking, you can track your website backlinks over any time frame. Easily sort by top backlinks, most improved backlinks, new backlinks, declined backlinks and favorites. Also, easily add a backlink to favorites to monitor activity and traffic sent through that backlink.
Backlink Data
Backlink Url
Destination Page Url
Sessions
Session Difference compared to previous time period
Backlink Sorting Options
Top Backlinks
Improved Backlinks
New Backlinks
Declined Backlinks
Favorites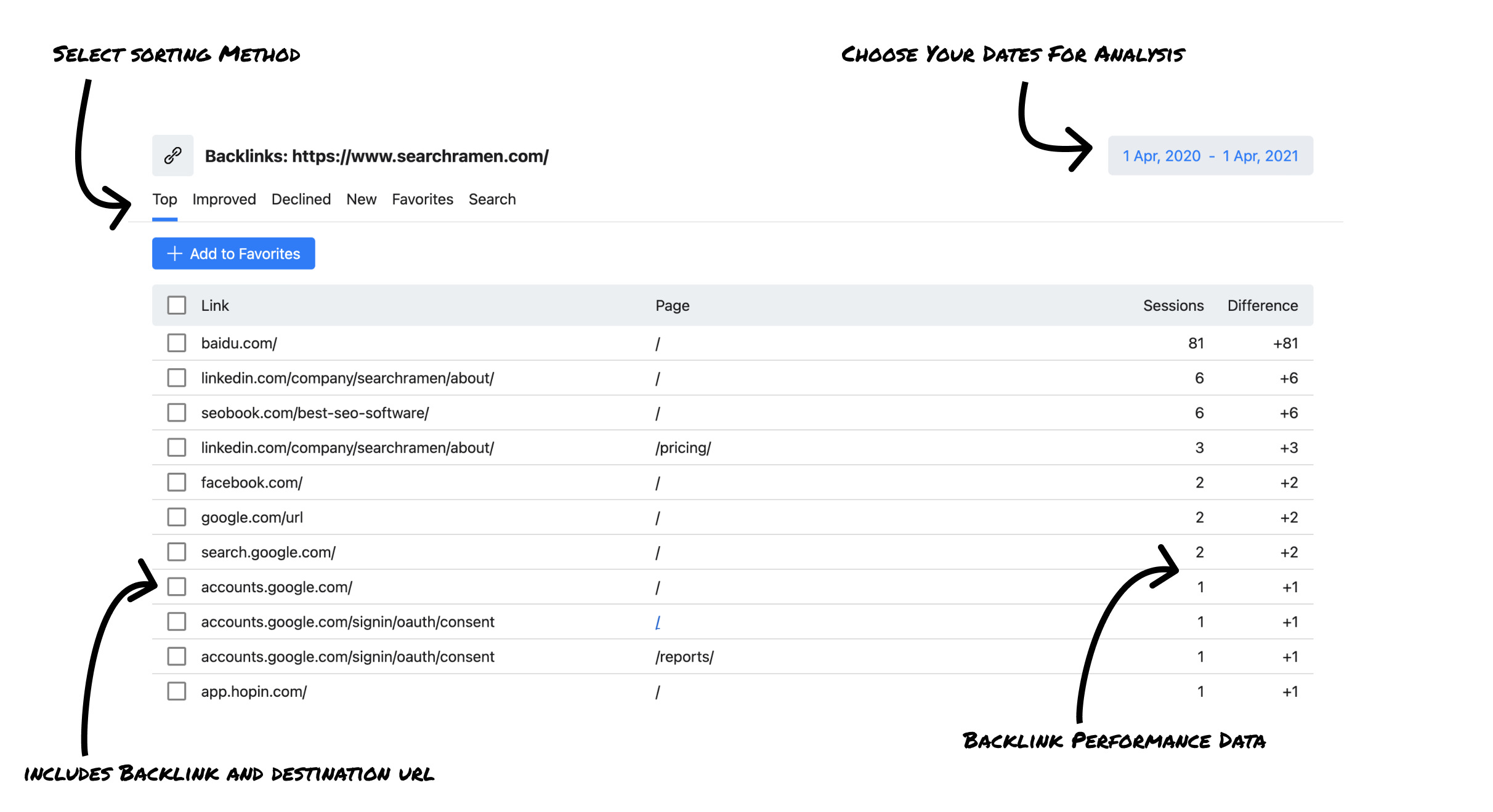 Frequently Asked Questions
How do I track backlinks?
Backlinks are easy to track inside Searchramen. Setup your google data connection and website then Searchramen will pull the last year of backlink data and continue tracking backlinks to your website.
How do I check backlinks on Google?
You can't. You'll need a specialized SEO tool like Searchramen to track and sort backlinks for your website.
What is a backlink in SEO?
A backlink is a link from another website or social media network that links to your website.
Which SEO tool is best for finding backlinks of a website?
Searchramen of course. *Dr Evil Pinky*
How to track backlinks?
Tracking backlinks is automatic inside of Searchramen. Simply setup your data connectors and website. Searchramen will track the link url, destination page and session information.
How to check SEO backlinks?
At the moment we are working on the ability to check backlinks periodically and make sure they are active inside of Searchramen. For now we only check a backlink on the date it is first seen by our crawlers.